Read through all the hoopla to get part three of the freebie, lol.
Hi all...boy it has been a tad long since I have been able to blog...haven't been on the computer much at all, actually. Been a little under the weather again.
But back and feeling pretty good.
What have we been up to...let's see.
Thursday I took the boys to the mall and target...boy was that fun let me tell you. They both argued and just picked on each other. At the mall I let them run in the play area. Bent down to kiss Chase on his head....and OUCHHHHHHHHHHHHHHHHHH. Didn't know he was jumping up at the same time. His head went super hard into my mouth! Man aliveeeeeee. Hurt sooooooo badly. Blood coming down my chin (my big front tooth went straight into my lip). It was super swollen and the darkest of purples. Oh so pleasant since we were taking our friends out to dinner for their birthdays that same night, sigh. So...I got dressed up and did my eyes really pretty so you wouldn't look at my lip, lol. We took them to this cute little mexican restaurant that just opened up...but it was very hard for me to eat with the lip. I mean oucchhhh. And NO margaritas???!?!?!?!?!?! They didn't have their license yet...I mean really people....I am a woman who needed one!
Then Saturday my oldest daughter had a party to celebrate her 21st bday and her graduation from junior college. Her mom and stepdad live up in the hills...have tons of land which they are fixing up just beautifully (yes...I am a little jealous). She decided on a pirate theme...too cute.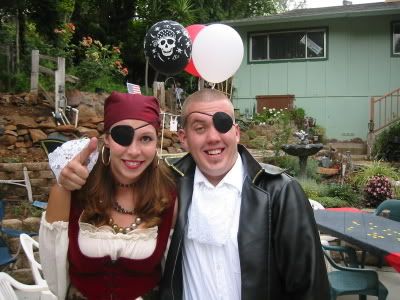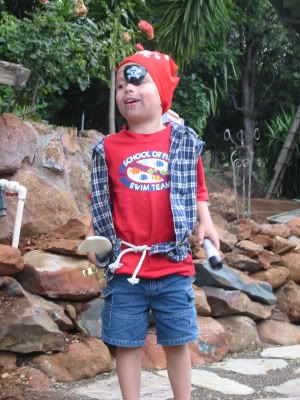 Also.....got a couple challenges going on right now.
at Rakscraps:
My Monthly Element Challenge:
click here
My sizzling summer schemes challenge:
go here to check it out
You can use this sketch if you want
My first sketch for Digital Freebies Double Trouble Sketch Challenge with Tracy was posted today....
go check it out here
so you can get a prize and have some fun.
My Friend Kim has a great challenge going on: Let's see your funniest moments - think "Funniest Home Videos" - in both photos and journaling. Got some great entries...I am searching for the right photos now, lol.
Click here to check hers out
.
also released a new kit over at Digital freebies:
The Birthday Doodle Add-on. Goes perfectly with the original kit.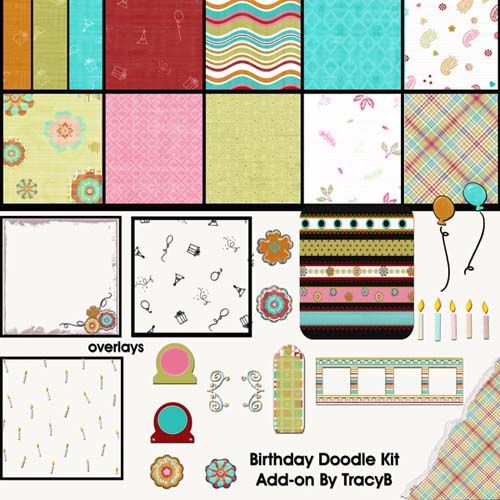 I also gave you the option of getting them both in a combo pak for additional savings. Both are in the 40% off new release bin over there from today till next Tuesday.
Go here to check it out.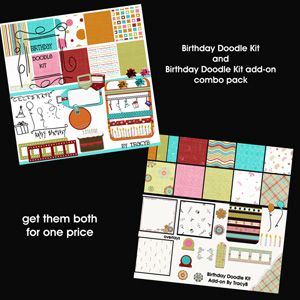 Oh...yeah...how about part three of the freebie??? I will try to post the last on Wednesday. Don't forget to comment for chances to win the full addon and original.
Click here
Please do not share...send them here. I keep receiving emails from good samaritans telling me that my creations (freebies and non freebies) are being shared all over the place. It makes me sad. I give stuff out all over the place. How hard is it for people to go to my blog and leave me a nice comment. Or to join in any of my numerous challenges? That is all I ask. But...I know we are all sick of hearing about it....just wanted to get it out.
Well...going out to the orchard with the boys and then to the grocery store. And
oh my oh my oh my.....my house is sooooooooooooooooooooooooo in need of some help!!!! So that is how I will spend the rest of the day!!! woohoooo.
hugs and kisses and lovely day wishes!